To get in the spirit of Halloween, I have taken it upon myself to get a bit crafty.  Here are some cheap, festive ways I have stayed with the theme of things:
Pumpkin Cookies: There are several different types of cookies to choose from during the Holiday season.  I prefer the "ready to bake" kind but am not opposed to making them from scratch.
TIP
*If you're feeling extra festive why not purchase or make a cookie cut out and decorate the cookies with your own icing and decorative toppings.

Pillsbury:
Pillsbury has several ready to bake options.  Here is the final product of the Pumpkin Cookies I made, delicious :).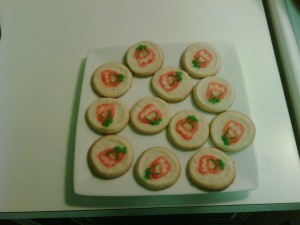 Candles: I personally am a huge fan of candles and found it vital to purchase a candle that goes along with the spirit of things, Glade Apple Cinnamon.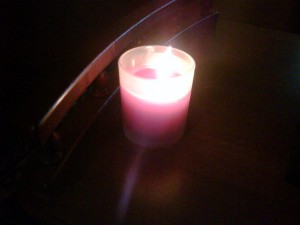 This candle is a favorite of mine, and goes well with all seasons…especially fall.

Pumpkins: You can't have Halloween without a pumpkin.  Whether it's big or small, a pumpkin is a perfect reminder of what Season we are in.
TIP
If you are unable to transport a big pumpkin from point A to B, consider purchasing a baby pumpkin or two.. As I have done.


Top of the list: An addition I'd like soon are the Candy Corn Cola's made by Jones Soda.  They look like a crisp way to get your candy and drink on all in one!


Next step, continuing my festive mood, indulging in warm foods, painting and staying in a creative state of mind ;).  Be sure to stay posted with me on twitter.